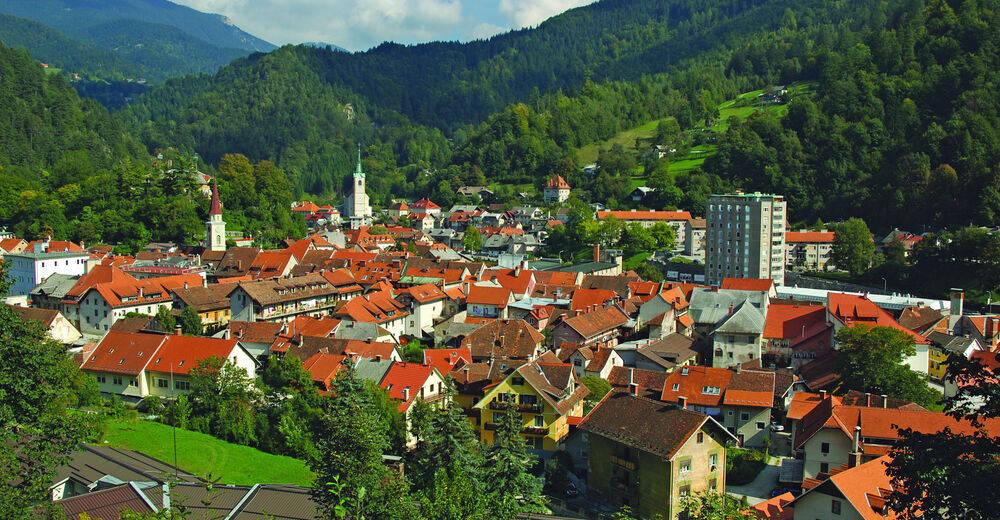 The appearance of the old city center of Tržič was particularly marked by the fire in 1811. After the fire, the authorities passed a regulation that required installation of metal shutters and doors, a unique measure in Europe.
The Classicist facades of the buildings have been preserved, and other characteristic features of the buildings in the city center also attract looks: drying vents in the roofs, portals with rosettes, dates of construction, the initials of the owners, and "God's eyes" with house numbers them, milestones, and "firbec" windows.
The explicit alpine climate that prevails in the community is shown in fresh summer evenings, whereas snow remains in mountains as long as late spring, offering ideal conditions for winter sports.
With its woods and mountainous meadows, as well as with its rich natural and cultural heritage, the Tržič community is attractive for anyone longing for a quiet moment among natural beauties, enjoying it either during a long trip or a short excursion.
Friendly staff in nearby restaurants and taverns will warmly welcome you after trips around Tržič.
Welcome to the city where tradition and nature meet!
Quelle: www.slovenia.info/en/-ctg-kraji/Tr%C5%BEi%C4%8D-%E2%80%93-Altstadt-.htm?_ctg_kraji=2714&lng=2&redirected=1
---
Fritidsråd Tržič
---
Kontakt Tržič
Tourist-Info-Center Tržič
Trg svobode 18, SI-4290 Tržič
Telefon

Hjemmeside
E-Mail
Web-kameraer
De mest populære regionene