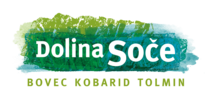 Bovec
483m
Between two gothic churches lies a square with typical Bovec houses, friendly restaurants, shops, and hotels.
Bovec is a town just by Triglav National Park and is the centre of the Upper Soča valley. You can find some unique villages in the land of Bovec: Srpenica, Žaga, Log Čezsoški, Čezsoča, Plužna, Log pod Mangrtom, Kal-Koritnica, Lepena, Soča and Trenta.
The earliest mention of Bovec is from 1174, but the history of this area stretches much further back in time – to the Roman road through Predel and to the finds from the early Iron Age. In the past for Bovec was important trade route between the port of Triest and Wienna that passed the town. Later, the Bovec area was affected by the first World War battles. Today you can follow the traces from that time on the Walks of Peace.
Today, Bovec attracts especially with a wide array of sports activities, for adrenaline junkies and those who just want to relax in the nature. The town's upbeat rhythm is maintained by numerous sports agencies, all kinds of events, and the hospitable locals.
The valleys arround Bovec are a playground for all kinds of sports all year round.
In winter time the main attraction is the Kanin – Canin ski centre, but arround Bovec there are pistes for cross country skiing, and different sports agencies can take you on snow-shoe trips and sledding.
From spring time to autumn there are several biking, hiking and mountaineering trails to be explored, horseback trips to be taken, golf games to be played and a wide array of different white-water sports on the Soča river to choose from.
The small sports airfield just by Bovec is interesting for paragliders and gliders all year round.
In Bovec, there are several traditional events and festivals. To mention just the bigger and traditional ones:
OrkesterkamP: OrkesterkamP Music Festival & School offers an intensive professional performance experience. You can join the camp or simply enjoy their live music.
Farmers&039; games: This traditional folklore event, which has been organised annually in Čezsoča since 1985, never fails to entertain visitors and attract competitors from across Slovenia.
Čomparska noč can be translated into »potato night«. This is a folklore and entertaining event. Here you can try the local dish čompe an skuta, potatoes with cottage-cheese. The event takes place in Bovec on a weekend nearest to the 15th of August. More information: www.Bovec.si
Bovec Marathon: The Bovec Marathon with its tracks along the emerald Soča River and through the hidden parts of the surroundings of Bovec is definitely one of the most beautiful and enjoyable runs which we hope will become a traditional sports event.
Hiking festival: Discover the beauties of nature and monuments of the past under the guidance of experienced guides.
Bovec Outdoor Film Festival is all about (extreme) sports and nature. Along with the Film Festival takes place also the Festival of snow sculptures. The festivals usually take place in the last week of December. For more information about the Festivals:
Quelle: www.bovec.si
---
Fritidsråd Bovec
---
Kontakt Bovec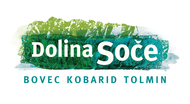 Info Zentrum Bovec
Trg golobarskih žrtev 22, SI-5230 Bovec
Telefon

Hjemmeside
E-Mail
Web-kameraer
De mest populære regionene