Holidays in the Principality of Liechtenstein
It is one of the smallest countries in Europe. The tranquil Principality of Liechtenstein, which nestles in the mountains between Switzerland and Austria, stretches from the Rhine Valley to over 2,500 metres above sea level. The small state has only eleven villages and 37,000 inhabitants, yet it offers its guests a variety that leaves nothing to be desired. Cultural travellers will find an abundance of first-class offers here, from the renowned art museum to the lively festival summer. Active holidaymakers can enjoy the princely infrastructure for hiking and biking. Skiing or cross-country skiing. Families discover an idyllic oasis especially in the mountain village of Malbun, far away from mass tourism, which guarantees relaxation and fun for young and old.
You can find more information at www.tourismus.li.
---
---
Fritidsråd Liechtenstein
---
Kontakt Liechtenstein
Liechtenstein Marketing
Aeulestrasse 30, LI-9490 Vaduz
Telefon

Faks

Hjemmeside
E-Mail
Spørsmål og Bestilling av prospekt Overnattinger
Fjellbaner Sommeråpning
Malbun
15.06.2024 - 20.10.2024 (1 Heis)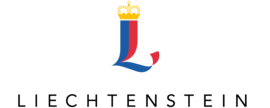 Overnattinger Liechtenstein
5 Hoteller, Ferieboliger...
Web-kameraer
De mest populære regionene