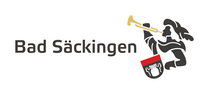 Bad Säckingen
290 - 700m
In the south of Baden, right on the border with Switzerland and France, lies the trumpeter town Bad Säckingen. The poet Joseph Victor von Scheffel once made the tranquil city famous when he published his verse epic "The Trumpeter of Säckingen".
It became a world bestseller, which even became a feature film and an opera. Even today the figure of the trumpeter is THE symbol of the city. You can find her together with the tomcat Hiddigeigei in the romantic
and atmospheric old town. The lovers who are sung about in Scheffel's epic once strolled in today's palace gardens . Today you can still find Schönau Palace, which houses the Upper Rhine Museum.
Stroll on the Rhine promenade and leave the view of the mighty Rhine, the St. Fridolinsmünster and the longest covered wooden bridge in Europe will impress you. Immerse yourself in the thermal baths and leave everyday life behind you, enjoy a walk around the mountain lake or
visit a musical performed exclusively in Bad Säckingen . Start on day trips to Switzerland, France or the nearby southern Black Forest. Take your bike or Nordic walking sticks and go out into nature. The possibilities are numerous, the places as multifaceted as they are symbolic for life here on the Upper Rhine, in Bad Säckingen.
We wish you on the journey of discovery through our city a lot of fun, exciting impressions and varied moments. We are sure they will be numerous.
Text: Tourismus GmbH Bad Säckingen
---
Fritidsråd Bad Säckingen
---
Kontakt Bad Säckingen

Tourismus- und Kulturamt Bad Säckingen
Waldshuter Str. 20, D-79713 Bad Säckingen
Telefon

Faks

Hjemmeside
E-Mail