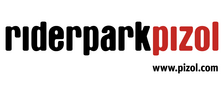 Riderpark Pizol
© QParks/ Marco Joerger - Marco Joerger
© QParks/ Felix Pirker
© QParks/ Marco Joerger - Marco Joerger
© QParks/ Marco Joerger
© QParks/ Marco Joerger - Marco Joerger
© QParks/ Marco Joerger
© QParks/ Marco Joerger - Marco Joerger
Riderpark Pizol – Where Riders Come Together
The homebase for all Riders, no matter if you're a skier or snowboarder: that's the Riderpark Pizol!
Everyone's more than welcome not matter what you're after and at all riding levels. There's something fun to do for all of you – hike session, heaps of laps or your first Freestyle tries. Who rides a lot really does need some breaks from time to time to hang out and chat with your pals about your rad session – the Chill-Area offers enough chairs to take a minute. If the weathers good, you can't just chill but also enjoy some of the most amazing views over the Rheintal all the way to the Bodensee! Additionally, it needs to be said that on Pow days the Pizol is an absolute insider tip and offers some of the best freeriding imaginable.
The Setup of the Riderpark include three different Areas. The Easy, Medium and Advanced-Area so there's a matching obstacle for all riding-levels. In the Easy Area there is heaps of fun stuff to get into Freestyle and to practice first tricks on like Butter-Boxes, Tubes, Kickers with a table length of about 3-4 meters and a Mushroom Jib. Also, warm-ups are the key to progression and the Easy Area is perfect for that. In the Medium Line you will find some Boxes and tubes as well as other Jib-Elements and bigger Kickers. Whoever is up for a bigger shred challenge will be satisfied in the Advanced Area! This Area offers a range of more difficult rails and tubes but also massive kickers for that extra kick of airtime you shredheads love so much.
The variety of the park setup speaks for itself, yet the shape crew of the Riderpark loves some change. So, they try and keep it spicy by building new obstacles from time to time and change up others to fun multi jibs. The 20 obstacles are taken proper care of too – the crew keeps it in a perfect state, every day.
For more information about the setup, the events and the latest news please check www.riderparkpizol.ch and the Social Media Channels – Facebook and Instagram Page! All information regarding the current safety measures at Pizol follow the website of the Riderpark or the website of the Pizol resort.
---
Snø og parkstatus
Aktuell informasjonI dag, 02:16
---
Snowpark Pizol
Høyde

1650 m

Lengde

360 m

Orientering

NW

Elemente

22

Area

True to the slogan "easy to reach with a long spell of fine weather", you can find the ski- and snowboard destination Pizol located centrally in the south of the canton St. Gallen. Mount Pizol with its 2.844 meters rises between the two villages Bad Ragaz and Wangs and offers a beautiful winter sports region, far from mass tourism, long waiting queues or long-lasting journeys.

Elemente

| | |
| --- | --- |
| | 7m Jump Kicker Medium (Kicker) |
| | 8m Rail Down Advanced (Rail) |
| | Tube Flat Medium (Pipeslide) |
| | 4m Jump Kicker Easy (Kicker) |
| | 3m Jump Kicker Easy (Kicker) |
| | 6m Down/Flat Tube Advanced (Pipeslide) |
| | Jib Mushroom Easy (Specials) |
| | 10m Flat/Down Box Medium (Box) |
| | 10m Jump Kicker Advanced (Kicker) |
| | 12m Rail Down Advanced (Rail) |
| | 3m Butter Box Dance Floor Easy (Box) |
| | 3m Jump Kicker Easy (Kicker) |
| | 5m Down Tube Medium (Pipeslide) |
| | 5m Jump Funbox Medium (Kicker) |
| | 6m Box Flat Medium (Box) |
| | 6m Down Rail Medium (Rail) |
| | 6m Flat/Down Butter Box Easy (Box) |
| | 6m Jib Wallride Medium (Specials) |
| | 6m Jump Kicker Medium (Kicker) |
| | 6m Tube Flat Advanced (Pipeslide) |
| | Down Tube Flat Easy (Pipeslide) |
| | Jib Shrek Medium (Specials) |
---
Weitere Informationen
Parkstørrelse

M

Totalt

21

Enkelt

Offentlig

Proff
Park Designer

Bartosz Zabiega | QParks

Web-kameraer
De mest populære snøparkene
De mest populære skistedene