Heiser
Arbeidstid Vinter
Sesong

02.12.2023 - 01.04.2024

Drift

08:45 - 16:30
Öffnungszeiten Plose Kabinenbahn
8.45 – 16.30 Uhr
Öffnungszeiten weitere Liftanlagen
9.00 – 16.30 Uhr
Bakker
enkel

19,5 km (8)

middels

9,5 km (8)

vanskelig

14,5 km (4)

totalt

43,5 km
Reformer
Online Ticket Booking on www.plose.org and 24h pick-up at the Pick Up Box at the valley station of the Plose gondola lift.
---
Skiområde
Plose Ski Area - enjoy the beauty of the Dolomites!
The Plose ski area, just 7 km from the city of Bressanone/Brixen, is one of the sunniest ski areas in South Tyrol and has much to offer, especially for connoisseurs. Skiers, tobogganers, and hikers, all find the perfect winter experience on its sun-drenched slopes with spectacular views of the UNESCO World-Heritage Dolomites.
NEW 2023-34: 10-passenger gondola lift PLOSE
The broad pistes on the sunny slopes of the Plose offer a truly magnificent skiing experience. The many descents in varying degrees of difficulty make skiing here a highlight for beginners and pros alike. The legendary Trametsch descent is an absolute must for any ski fan. Starting near the Plosehütte mountain hut at 2,446 m, this incredible descent runs over gorgeous pistes to the lower station of the Plose gondola lift at 1,067 m. Covering 1,400 of elevation and 9 km of pure descent, the Trametsch is a real thrill. Thanks to the new middle station at the Plose gondola lift, the piste can also only be used up to halfway. The fantastic views of the Dolomites from the sunny slopes of the Plose make skiing here a special experience.
Tobogganing and Hiking
Leisurely tobogganers feel particularly at home along the toboggan hike to the Rossalm. Those who want to chase the wind around their ears can experience this on the RudiRun 4.0 or RudiRun 9.0 toboggan runs.
The Plose is not just for skiers. Bressanone's local mountain offers a wide range of tobogganing opportunities to suit both beginners as well as experienced tobogganers. The "RudiRun" toboggan runs 4.0 and 9.0 are both connected to the Plose gondola lift. Along the toboggan hike to the Rossalm ski lodge you can enjoy the sublime mountain vistas from above.
NEW: THE PLOSEBOB - For anyone who wants an adrenaline rush, the Plosebob is just the thing. Safely positioned in closed bobsleds, you ride downhill on a rail-guided track for over a kilometre. Each guest decides for himself or herself whether he or she wants to experience the "hero" ride or prefers to take it easy. The start and finish are at the top station of the Plose cable car. The cable car can be used all year round.
There are different winter hiking trails to enjoy the UNESCO World Heritage Dolomites by foot, either with snowshoes or winter hiking boots.
---
Kontakt
Plose SKi AG
Seilbahnstraße 17, I-39042 Brixen/St. Andrä
Telefon

Snøtelefon

Hjemmeside
Spørsmålene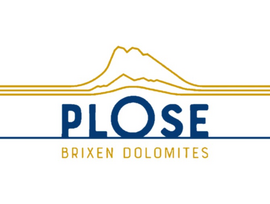 Overnattinger Plose Brixen
114 Hoteller, Ferieboliger...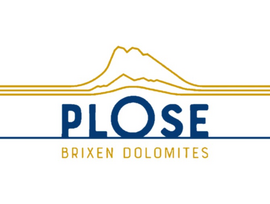 Leverandør av sportsutstyr Plose Brixen
Web-kameraer
De mest populære skistedene