SnøverdierLø., 02.12., 06:14
Heiser
Arbeidstid Vinter
Sesong

02.12.2023 - 01.04.2024

Drift

09:00 - 16:15
Bakker
enkel

1 km (2)

middels

1 km (1)

vanskelig

i.a.

totalt

3 km
Reformer
Night sledding
Brunni-Alpthal, 40 minutes from Zurich, becomes a sledding eldorado every Saturday evening. Starting at 5 p.m., the skilift is reserved for sledding. Floodlights and headlamps beam into the night. Our sledding event in the middle of the night is an awesome experience. You see the stars in the cold and clear sky. While you're sledding down the hill close to the snow surface, you will have an intense speed experience. In contrast to other sledding routes, our illumi- nated slope is wide. It is so wide that you even can go sledding in groups side by side. The slope is a blue slope and easy to drive.
Our offer is a very good deal. It includes the rental of a special optimized sledge for comfortable uphill transportation as well as a head light and you can go sledding the whole evening till 8 p.m.. As sledding makes you hungry as a hunter, we offer traditional swiss cheese fondue in our cozy restaurant.
www.nachtschlitteln.ch
Family Funpark
Our new family fun slope offers a variety of attractions on a special slope for kids and families. The Family Fun park is a snowpark dedicated to beginners and kids: www.skiliftbrunni.ch/FamilyFunparkSno...
Magic Carpet Brunni
There is a modern magic carpet in Brunni: More information at en.skiliftbrunni.ch/ZauberteppichBrun...
---
Skiområde
Winterwonderland Brunni-Alpthal
Brunni is a cheap and lovely ski area near Zurich. Enjoy the nice landscape at the bottom of the impressive "Mythen" mountains, a landmark in the heart of switzerland. The resort is compact and safe, your children won't get lost. From the sunny piste terasse you can watch your children skiing down the hill. The family friendly ski resport in the middle of a pre-alpine landscape is know to be fog-free and snow-secure and not so crowded like other well known ski resorts.
Skilift Brunni is located in the idyllic ski resort Brunni-Alpthal. The Skilift is the best fit for families with small children. Kids can't get lost on the all-blue slopes.
family paradise
blue slopes, skilift entry help service staff and a lift speed appropriate for children preconditions for a relaxing familiy winter day.
winter playground
Directly at the skilift, there is a winterplayground with shovels, playmobil snowcats, picnic table and iglu construction area.
skidoo-park for kids
A childrens dream comes true. Your kids can drive small electric skidoos themself around a safe and fun parcours.
Snow groomer co-pilot
Take a seat in a 430 H.P. strong snow groomer and experience a nightly ride in a real snowcat. During 20 minutes, you can be the co-pilot in a snow groomer and experience this huge machine by yourself, while the driver is explaining the details.
sledding slope near the skilift
The new panorama sledding slope next to the ski slopes is free to use. The sledding slope is perfectly suited for small kids with bobs or davoser sleds.
Kontakt
Skilift Brunni Tourismus GmbH
Brunnistrasse 21, CH-8849 Alpthal
Telefon

Snøtelefon

Hjemmeside
Spørsmålene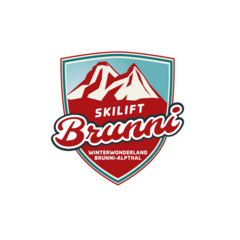 Overnattinger Skilift Brunni
1 Hoteller, Ferieboliger...
Arrangementer
16.12. - 17.03. daglig

23.12. - 17.03. daglig

06.01. - 09.03. henholdsvis Fr., L

04.02.

25.02.
Web-kameraer
De mest populære skistedene