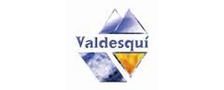 Skiområde

Valdesquí

1.860 - 2.278m
Aktuelle InformationenI dag, 06:06
Heiser
Arbeidstid Vinter
Sesong

23.12.2022 - 26.03.2023

Betrieb

09:00 - 16:15
Bakker
Begynner

i.a.

enkel

24

middels

3

vanskelig

i.a.

totalt

22,2 km
Skiområde
The ski resort Valdesqui is located in the Sierra de Guadarrama on the northern slopes of the Bola del Mundo, 2,265 meters and the Cerro de Valdemartín, 2,283 m near the town of Rascafría in the northwest of the community of Madrid. Although the ski resort with 220 hectares - compared to other areas in the Pyrenees or the Alps - is relatively small, it is the largest and most visited within the Autonomous Community of Madrid.
The ski area with an altitude of over 1,800 meters above sea level and thus entirely above the tree line includes 15 ski lifts and about 22 km of slopes, all in the field of blue (light) and red (medium) difficulty.
The ski resort Valdesqui, which opened in 1972, is one of the most attractive winter sports destinations of the inhabitants of the provinces of Madrid and Segovia, and it is also accessible by train and bus.
The orientation of the northern slopes of the ski resort are pretty cheap in the catchment area of ​​the snow storms from the north, and secure - due to low sunlight - a compact and long snow cover throughout the season.
Kontakt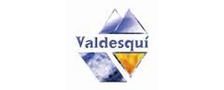 Snøtelefon

Hjemmeside
Spørsmålene