St. Urbaner See
Naturbadesee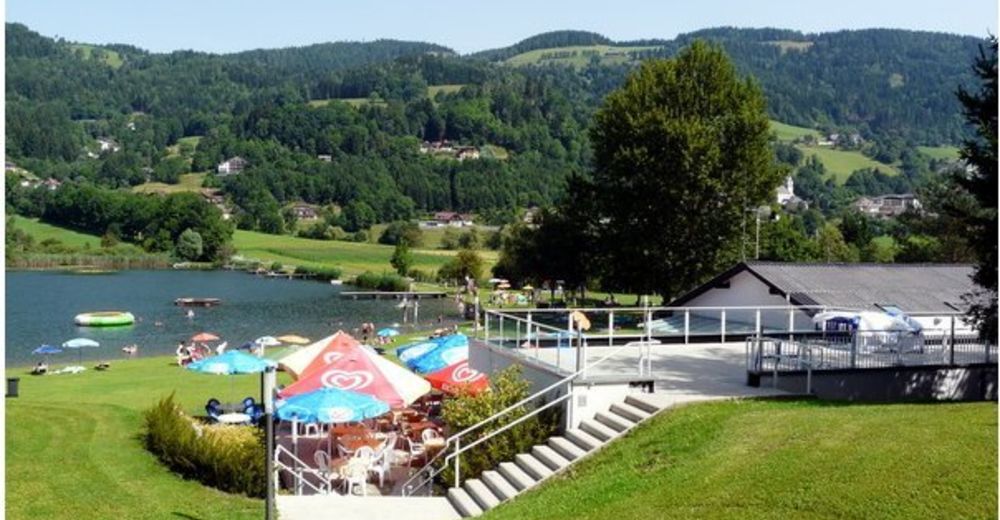 © TVB St. Urban
© TVB St. Urban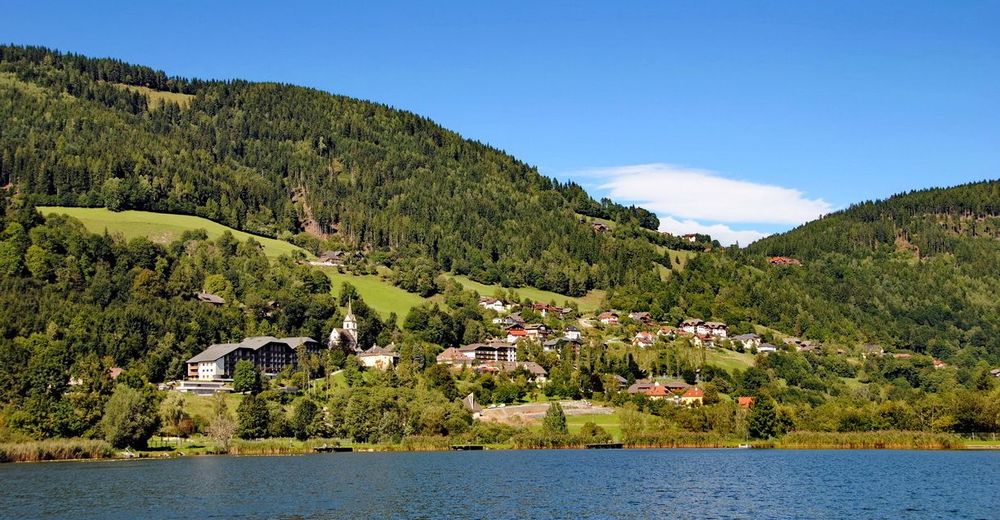 © TVB St. Urban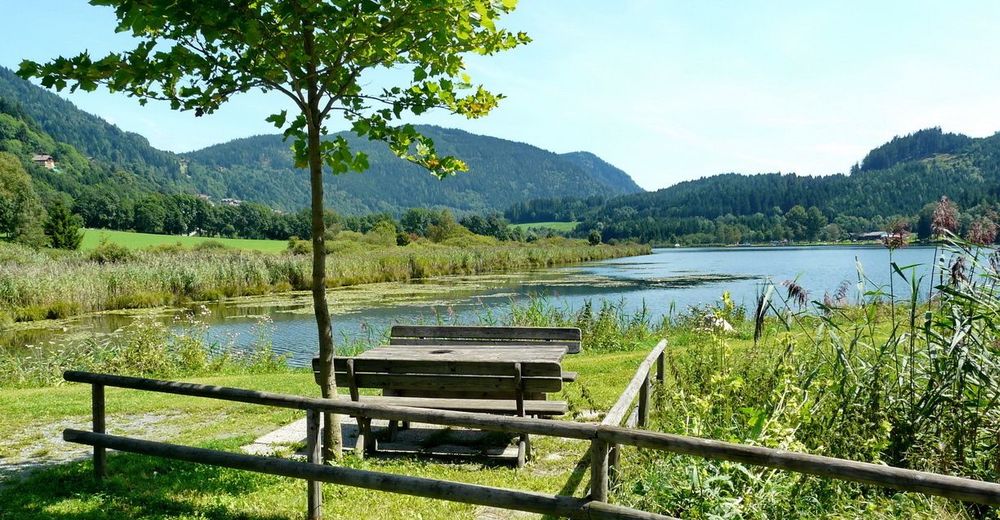 © TVB St. Urban
© TVB St. Urban
© TVB St. Urban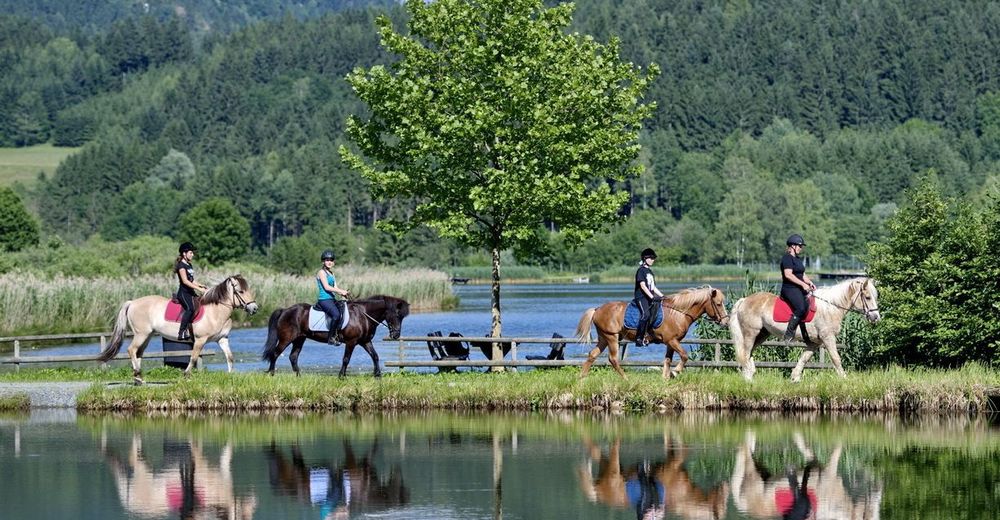 © TVB St. Urban
© TVB St. Urban
© TVB St. Urban
St. Urbaner See
Summer Experience
A LAKE IN THE MOUNTAINS - VIEWS OF THE COUNTRYSIDE.
Urbansee
Holidays at Lake Urban (Urbansee) are picture book perfect: rich colours draw out a charming, harmonious landscape of the loveliest sights. Breathe in the fresh mountain air, feel the warm sunshine on your skin, and rediscover your inner balance.
The hospitality of the locals, fishing on the lake, nearby golf courses, and attractions such as the many castles and other cultural assets will all ensure that your holiday at Lake Urban offers multifaceted delights.
MITHRAS ROCK (MITHRASFELSEN)
Mithras rock (a Roman artefact) just above Lake Urban shows the sun god Mithras surrounded by an aureole. The basic idea behind the Mithraism was the struggle of light against darkness. There is a seating area at Mithras rock so visitors can comfortably view the chiselled image of the "sun god with halo and rays" and absorb a little of this Mithraic cult attesting to the invincible god Mithras.
CARINTHIAN HARMONY
The outdoors - one great adventure playground. Lake Urban with its excellent water quality is just one of the countless summer past-times to be found here. Gentle mountain pastures with lush meadows, hiking and biking trails, riding stables and a summer toboggan run in the vicinity keep boredom at bay. The enjoyment of the water, laughing, and outdoor fun will even turn parents back into free-spirited children who rejoice and enjoy light-hearted holidays with their young.
Priser
Tageskarten:
Ab 08 Uhr - 4,00 Euro (Kinder: 2,50 Euro)
Ab 15 Uhr - 3,00 Euro (Kinder: 2,00 Euro)
Ab 17 Uhr - 2,00 Euro (Kinder: 1,50 Euro)
Saisonkarten:
Erwachsene: 40 Euro
Kinder: 30 Euro
Tischtennis: 2,00 Euro pro Stunde
Zweibeinige Liste: 3,00 Euro am Tag
Gesundheitsliege: 3,50 Euro pro Tag
Sonnenschirm: 3,00 Euro pro Tag
Stand - Up Paddling: 5,00 Euro (30 Minuten)
Verwahrschrank: 3,00 Euro am Tag / 10,00 Euro pro Woche / 70,00 Euro pro Saison
---
Grunnforhold i badeområdet
grus
sanddekket
Detaljer
Badevakt
Område for ikke-svømmere
keine Hunde erlaubt
Infrastruktur
Omkledningskabiner
Toaletter
kan nås med offentlig transport
Parkeringsplasser
Gastronomi (restauranter, kafeer)
Kvalitet på liggeområdene
Gressunderlag
Skyggefulle plasser
Sti
Sportstilbud
Vannanlegg (vannsklie, stupebrett etc.)
Fiske
Strandvolleyball
Bordtennis
Bordfotball
Stående padling
Barn og familier
Toaletter med barnestellmulighet
Badeområde for småbarn og barn
(Sand)lekeplasser
Lånetjeneste
Fluktstoler
Parasoller
Svømmehjelpemidler
Uteleie av støvler
---
Kontakt
Hjemmeside
Größe
Høyde

780 m

Flate

0.09 km²

Tiefe

4 m
Sesong
29.05.2020 - 31.08.2020
Åpningstider
08:30 - 19:00 Klokke
Die Öffnungszeiten am Abend ändern sich je nach Wetterlage und Kapazität. HUNDE SIND IM STRANDBAD NICHT ERLAUBT!! Covid 19 Maßnahmen Wir bitten um eigenverantwortliche Einhaltung der Hygienemaßnahmen. Bitte beachten Sie die geltenden Abstands- und Hygienevorschriften. Wir freuen uns trotz der herausfordernden Situation auf Ihren Besuch im Strandbad und auf eine schöne Badesaison. Ihr Team vom Strandbad Urbansee.
---
Unterkünfte finden Sankt Urban - Simonhöhe
Web-kameraer