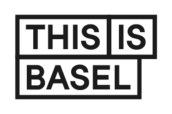 Fondation Beyeler
© Basel Tourismus - TEDDY VERNEUIL
© Basel Tourismus - TEDDY VERNEUIL
© Basel Tourismus - TEDDY VERNEUIL
Join us on a visit to the Fondation Beyeler, one of the most important museums worldwide.
Art collectors Ernst and Hildy Beyeler gathered a unique collection of classical modern and original art from Africa and Oceania. Architect Renzo Piano designed a spectacular museum building to house the impressive collection.
You will be introduced to this amazing collection and spend some time appreciating the architecture of the museum building itself, as well as exploring the ever-changing temporary exhibitions.
Contact
FONDATION BEYELER
Baselstrasse 101
CH-4125 Riehen / Basel
Switzerland
Phone +41 - 61 - 645 97 00
Museum opening times
Open daily, 10:00 a.m. – 6:00 p.m., Wednesdays, 10:00 a.m. – 8:00 p.m.
The museum is open 365 days a year - with regular opening hours on all Sundays and public holidays.
ATTENTION:
The exhibition The Selected Gifts from Roni Horn in the basement can not be seen from July 11 until July 14, 2016.
Thank you for your understanding.
Kontaktinformasjon
Mer informasjon:
http://www.fondationbeyeler.ch/
Forespørsel til:
info@fondationbeyeler.ch
Web-kameraer
De mest populære regionene