Das Alpenhaus Gasteinertal
5630 Bad Hofgastein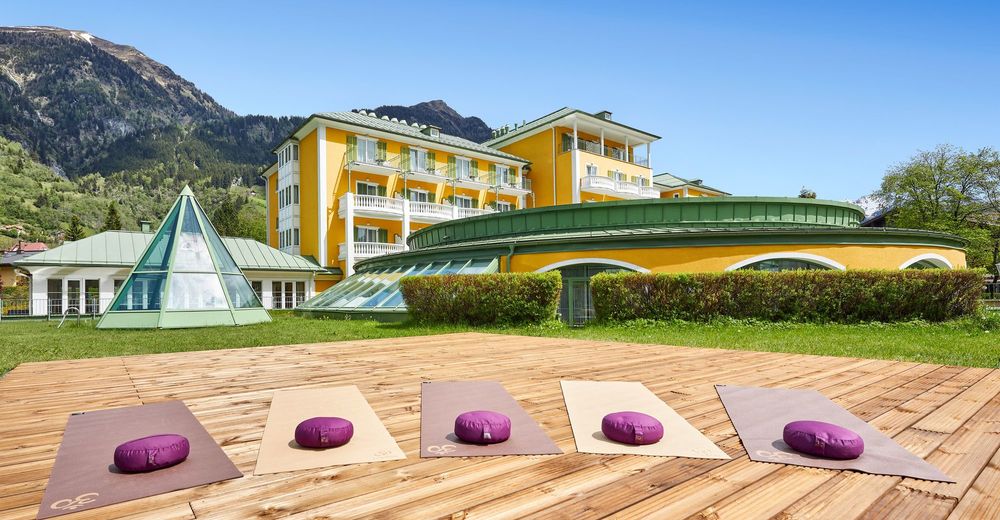 © Das Alpenhaus Gasteinertal I Fotograf: Michael Huberat
© Das Alpenhaus Gasteinertal I Fotograf: Michael Huber - michael huber I www.huber-fotogr
© Das Alpenhaus Gasteinertal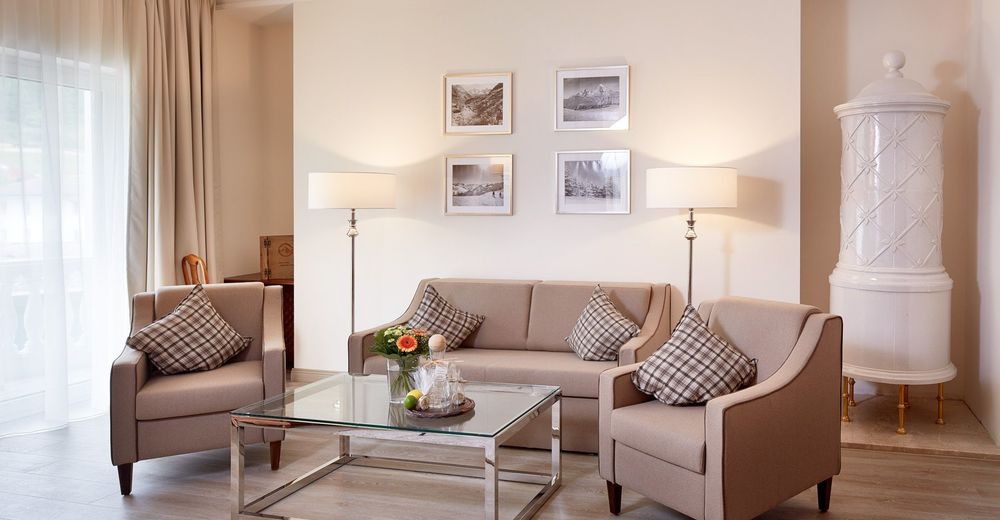 © Das Alpenhaus Gasteinertal I Fotograf: Michael Huber - michael huber I www.huber-fotogr
© Das Alpenhaus Gasteinertal I Fotograf: Michael Huber - michael huber | www.huber-fotogr
© Das Alpenhaus Gasteinertal I Fotograf: Michael Huber - michael huber | www.huber-fotogr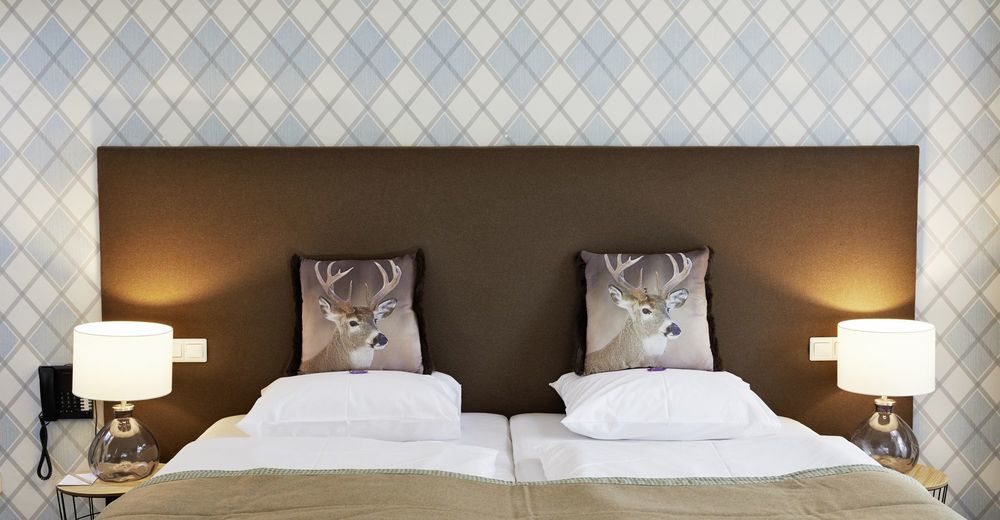 © Das Alpenhaus Gasteinertal I Fotograf: Michael Huber - michael huber | www.huber-fotogr
© Das Alpenhaus Gasteinertal I Fotograf: Michael Huber
© Das Alpenhaus Gasteinertal I Fotograf: Michael Huber - michael huber I www.huber-fotogr
hotell

178 Senger, 85 Rom

Alpenhaus Management GmbH

Kurgartenstraße 26, 5630 Bad Hofgastein
Das Alpenhaus Gasteinertal...living close to the mountains
Modern alpine elegance and lifestyle - redefined
DAS ALPENHAUS GASTEINERTAL offers an authentic Austrian holiday experience with contemporary comforts. Guests are invited to relax in 4-star luxury with first-class service and spa facilities under the motto * ...living close to the mountains*.
The hotel evokes an Austrian atmosphere, perserving many of the traditional features and regional authenticity it aimed to maintain when it was first established, while incorporating modern trends to ensure the comfort of our guests from all over the world. Our 4-star hotel combines traditional values with alpine lifestyle and Austrian flair.
Situated in the centre of Bad Hofgastein, one of the best locations for a holiday in the Alps, the hotel has 89 elegant rooms and suites with an alpine ambience (refurbishment completed December). The former Grand Park Hotel Bad Hofgastein now radiates new splendour, offering guests from all over the world its 4 pillars of holiday comfort: exquisite cuisine, outdoor adventures, wellness and relaxation.
2,000 m² ALPEN.VEDA.SPA - our spacious spa facilities include an indoor pool, several saunas, relaxation rooms, well-equipped gym and movement, yoga and meditation rooms.
We also offer our very own specially developed Alpen.Kraft.Selfness programme (from yoga to meditative walking).
Our Alpenhaus.Culinary restaurants cater for the needs of both gourmets and diet-conscious guests. Whether it be gourmet meals, special dishes for allergy suffers or those on diet - the choice is yours. Our á la carte restaurant, bar and terrace with spectacular views of the Alps enhances the dining experience.
The Gastein Arena offers 120 km of well-signposted trails for adventures in a unique alpine landscape. Enjoy hiking and mountain bike tours to idyllic mountain lakes, alpine pastures in the Gastein valley or peaks with stunning panoramas.
Other summer activities such as golf at GC Gastein, relaxation at the local thermal spas Alpentherme Bad Hofgastein & Felsentherme Bad Gastein and an unforgettable adrenaline thrill crossing the 140 m long suspension bridge on the Stubnerkogel at 2,300m guarantee plenty of adventure during your stay at DAS ALPENHAUS GASTEINERTAL.
Allgemeine Verfügbarkeit Das Alpenhaus Gasteinertal
på oppfordring
tilgjengelig
ikke tilgjengelig
Priser
| Vinter | Hovedsesong | Vor-/Nebensaison |
| --- | --- | --- |
| Overnatting | - | - |
| med frokost | €145 til €216 | €94 til €148 |
| Halvpensjon | €155 til €226 | €104 til €158 |
| All-inclusive | - | - |
| Sommer | Hovedsesong | Vor-/Nebensaison |
| --- | --- | --- |
| Overnatting | - | - |
| med frokost | €102 til €152 | €92 til €142 |
| Halvpensjon | €112 til €162 | €102 til €152 |
| All-inclusive | - | - |
Reduction for children: *
In the room with two full-paying guests: 0 to 5,99 years: 100%, 6 to 14,99 years 50%, from 15 to 17,99 years 20%; In the room with a full: 2 bis unter 6 Jahre: 40 %, 6 bis 14,99 Jahre: 20 %
Prices quoted are in EURO per person per night and may vary depending on occupancy and availability. The prices include all ALPENHAUS inclusive services as well as free W-LAN in the whole hotel area, the local price: € 2.40 per person and day (15 years and over) is not included in the price.
Registration number in accordance with § 9 (5) of the Salzburg overnight tax law: 50402-000593-2020
Company number / object code: 593
Double room for single use: extra charge € 20, - per day
Garage: € 11, - per seat per day
Pets on request: € 12, - per pet and day without food
When booking junior suites and suites no reduction for single occupancy.
Obligatory: additional payment Christmas dinner or buffet € 30,-, New Year's buffet € 120,-
Cancellation, Travel Insurance: We inform you about all the information in our hotel correspondence.*
hotell

178 Senger, 85 Rom

Alpenhaus Management GmbH

Kurgartenstraße 26, 5630 Bad Hofgastein
Rom/Leiligheter
Betalingsmåter

To secure your booking, we need a valid credit card upon arrival, please advise it at the reception upon arrival. The stay can be settled by VISA, Mastercard, Diners, American Express, ATM card or cash. Credit cards are accepted from € 50, 00.