Hotel Moseralm
39056 Welschnofen Karersee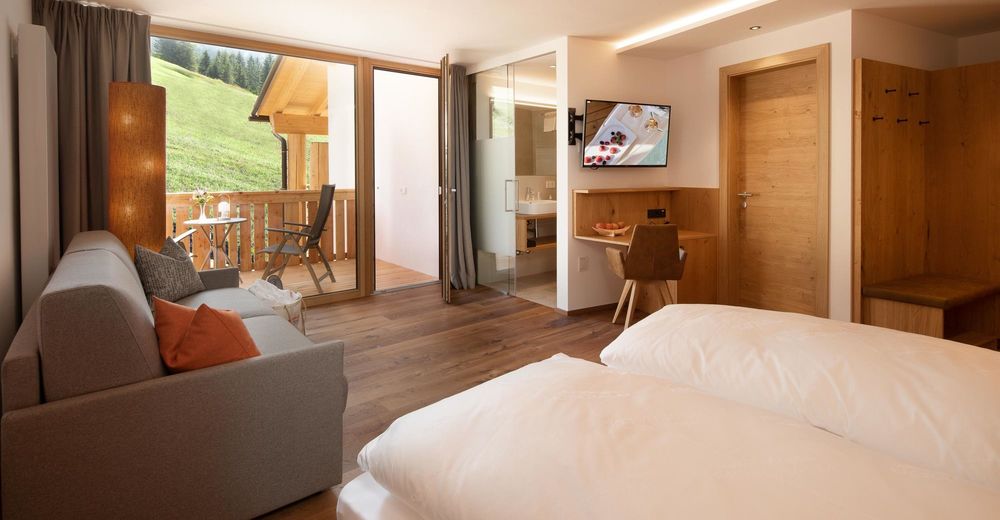 © Berghotel Moseralm - ALFRED TSCHAGER
© Berghotel Moseralm - ALFRED TSCHAGER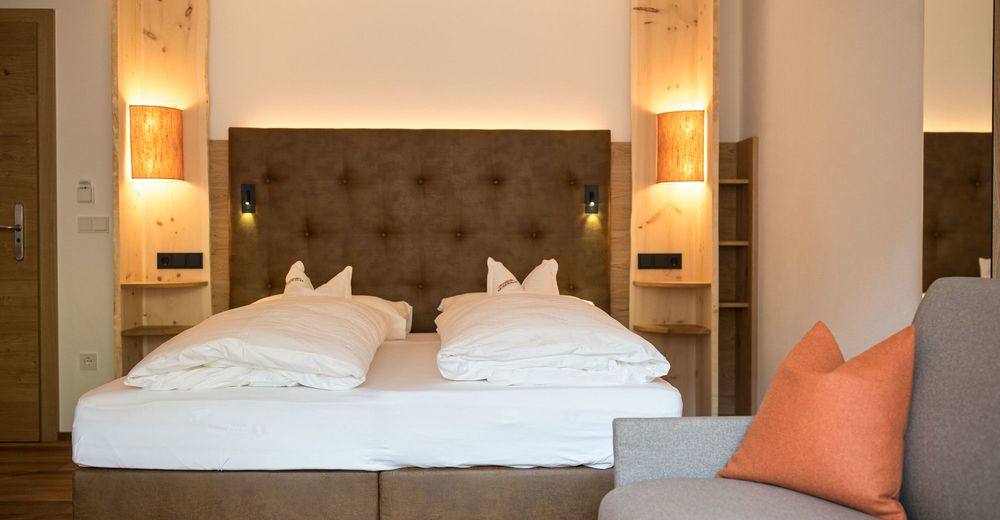 © Berghotel Moseralm - ALFRED TSCHAGER PHOTOGRAPHY & CO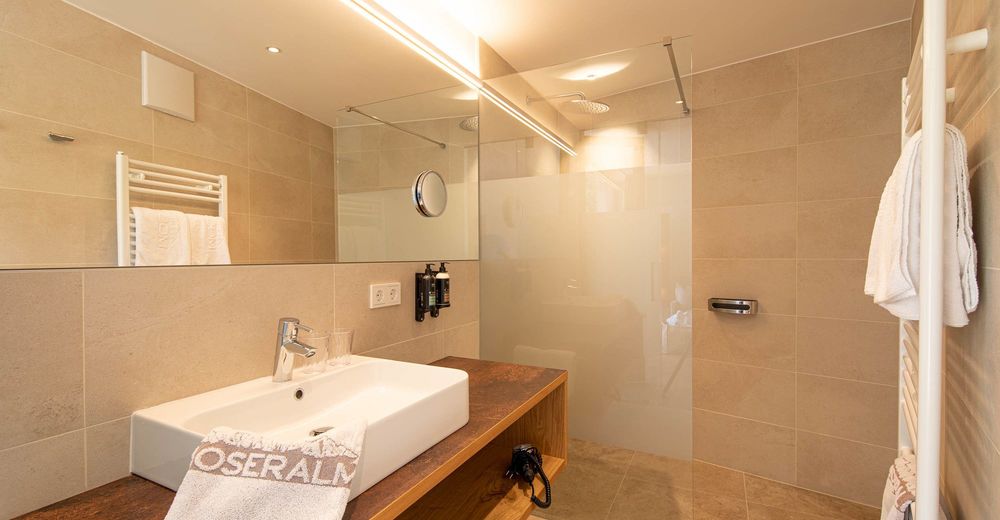 © Berghotel Moseralm - ALFRED TSCHAGER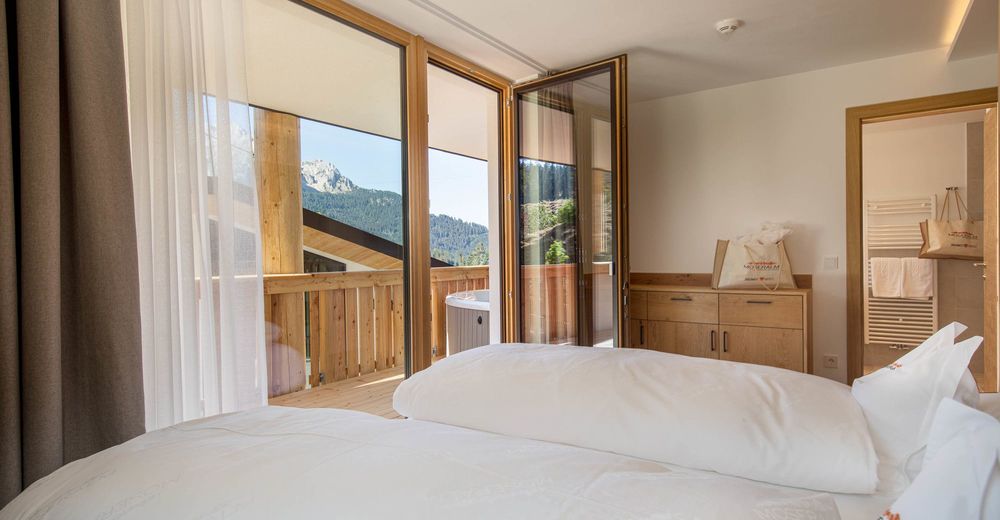 © Berghotel Moseralm - ALFRED TSCHAGER
© Berghotel Moseralm - ALFRED TSCHAGER
© Berghotel Moseralm - ALFRED TSCHAGER
© Berghotel Moseralm - ALFRED TSCHAGER
© Berghotel Moseralm - ALFRED TSCHAGER
The Alpine Hotel in the South Tyrolean Dolomites
Situated at an altitude of 1,580 meters above sea-level, this resort hotel boasts a breath-taking panoramic view of the legendary mountain world of the Dolomites. Guests of this Alpine hotel in Welschnofen / Nova Levante appreciate in particular its proximity to Lake Karer / Lago di Carezza, which is well-known as a paradise for golfers, hikers, and skiers. The Moseralm Alpine Hotel is the perfect place to relax, recharge your batteries, and enjoy the finer things in life after a fun-filled day of vacationing. With its spacious wellness facilities, the hotel leaves nothing to be desired.
Tilbud Vinter Hotel Moseralm
Priser
| Vinter | Hovedsesong | Vor-/Nebensaison |
| --- | --- | --- |
| Overnatting | - | - |
| med frokost | €135 til €200 | €113 til €165 |
| Halvpensjon | €143 til €208 | €121 til €173 |
| All-inclusive | - | - |
| Sommer | Hovedsesong | Vor-/Nebensaison |
| --- | --- | --- |
| Overnatting | - | - |
| med frokost | €109 til €160 | €91 til €126 |
| Halvpensjon | €117 til €168 | €99 til €134 |
| All-inclusive | - | - |
Prices shown will from 1.1.2014 attract a tourist tax of € 2,00 per person (aged 14 years and over) per day, payable on departure.
Moseralm's half-board
▪ Gourmet-dinner: 5-course-menu with crispy salads
▪Delicious theme evenings with tasty buffets (Appetizer buffet, pasta buffet, farmer's buffet, desserts)
▪Every day cheese buffet
▪Galadinner with aperitif
▪Various live musicians entertain you and invite you to dance
▪Morning mail as a counselor for designing one vacation day
▪The special friendliness and warmth of the family Auer - Eisath and the entire Moseralm team
Let yourself be pampered…
▪ Use of our water and sauna world: indoor swimming pool, aroma steam room, Finnish sauna, relaxation room and not forgetting the fantastic view on the fascinating mounatins!
▪Beauty area offering a wide range of massages, wellness baths, beauty treatments (additional charge)
▪Cuddly bathrobes for the duration of your stay
▪Vital corner with fresh fruit, herbal and vitamin beverages
▪Skipass-service: Convenient and without waiting you get your ski pass at the reception
Especially for you…
▪Fitness room with the latest and most modern equipment
▪Playing rooms in the house: billiard, children's playroom
▪ free WIFI in the whole house
▪Meditation room
▪Playgrounds and sports fields around our hotel
▪In-house ice rink with curling and rental of skates
▪Child snow park right outside the hotel
▪Free rental of snowshoes, hiking poles, backpacks and rain jackets
▪Wine tasting (small fee)
Rom/Leiligheter
Betalingsmåter

The hotel bill can be settled also with credit cards (visa, Mastercard).
Webcams